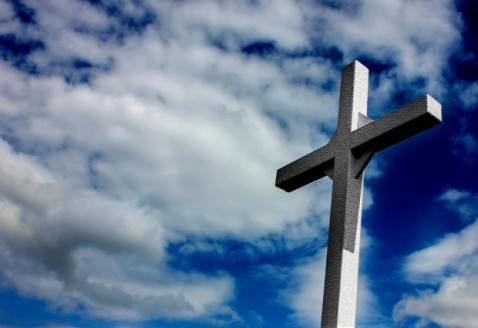 The Holy Spirit spoke something so clear to me during worship one day. He said, "You can't pay your own debt!" I knew right away what that meant. In my attempt to make up for the past and please God, I ended up working myself to near exhaustion (mentally, emotionally and spiritually) at times to pay a debt that I could never pay off.
We are not capable of paying our own debt.
I'm not talking about financial debt, but I'm speaking of the kind of debt that occurs as a result of the sin in our lives. Awhile back, God really started showing me that I had been striving to fix the past instead of trusting in Him.
I definitely believe it's important to pursue God and be persistent in getting to know Him more every day. We all need to renew our minds, and that is an ongoing process. If we love Him, we should be turning away from sin. In wanting to do everything I could, though, somewhere along the way I started putting incredible pressure on myself to fix it all.
I was doing all of this in my own strength, and it wiped me out.                        
God started to show me that so much of my identity had become wrapped up into what I had done in the past and that I was relying on myself to fix it. He began to show me that I needed to rest (mentally and emotionally), and that He didn't want me striving to be anything. He showed me that if I would just focus on Him, then I would become who He created me to be.
This started a huge paradigm shift for me, thus beginning the season of rest I was in. Over the next several months (and I'm still learning this!) I began the process of learning how to rest in Him and truly give everything, including my past and my identity, to Him so He could fix it.
I thought I was doing the right thing by putting all I had into finding healing for myself and my marriage. What I did, though, was create more bondage by trying to do it all myself. I was trying to fix something that I could not fix, and this caused me to continually feel like I was failing myself, my family and God.
No matter how long or how hard you work, you cannot pay your own debt. Jesus came to this earth and died so HE could pay your debt. How freeing it is to know that it's not our job to fix ourselves! Your debt includes many things other than money. It can include sin, regrets, mistakes, failures, etc. No matter what has happened in our lives, God does not expect or want us to fix it. We simply can't do it. He wants us to give these things to Him so He can fix them and show us the direction we need to go.
He's the Healer, Restorer and Redeemer.
When we finally learn how to rest in Him, life (even with all its ups and downs) is so much easier and goes so much smoother. Sure, we will still have trials, but our perspective will be different during those trials. When we take the pressure off of ourselves to do things that we were not created to even handle, we can walk in the grace that He has for us each day. When we realize that we cannot possibly repay the debt that we owe, a huge burden can be lifted off of our shoulders.
Jesus died on the cross for us, and He already paid our debt. He knew there would be no way that you could possibly pay your own debt on your own, no matter how hard or long you worked. If you have been living with condemnation, regret, guilt or shame from what you have done, or didn't do, know that your debt has already been paid. He did this for you!
As you look at your own life, are there any areas where you have tried to pay your own debt?
I pray that the Holy Spirit gives you a fresh revelation of what He did on the cross. You were not meant to carry those burdens, and you cannot pay off your own debt. Jesus has already paid your debt, and He can accomplish more in a day, in your behalf, than you could in a lifetime. I pray that as you receive a revelation of this, you will find freedom from any self-condemnation, guilt, regret and shame that goes along with all of this. Jesus not only paid your debt, but He came to set you free!