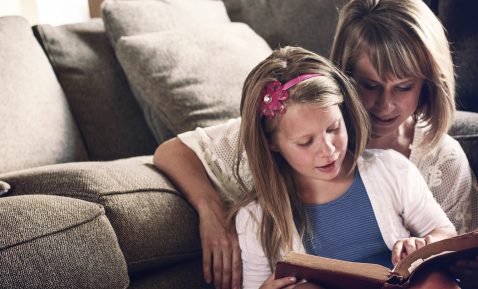 God created sex. It is good and pleasing to Him when it stays within the parameters of what He designed it for. If you know anything about my testimony, you know that God has done a lot in my life regarding pornography and same-sex attractions. While God has healed my heart and set me free greatly in these areas, I have found myself hesitating (and a bit overwhelmed) with when and how to bring up the topic of sex with my kids.
My husband and I want to be the ones to educate our children about God's design for sexuality. We have brought up the subject with them a little at a time and even bought the book, The Talk: 7 Lessons to Introduce Your Children to Biblical Sexuality by Luke & Trisha Gilkerson a few months ago to get the conversation started.
Luke and Trisha also recently created a free 3-part video training that covers this very topic. Many of you who read my blog are familiar with Covenant Eyes, so you will recognize Luke Gilkerson in the videos. I know it will be a blessing to many people. This is a valuable resource that is so needed today. You will want to check it out!
*This post has affiliate links in it. When you visit these and make purchases, I receive a commission at no extra charge to you. This helps support the cost of this website. (I will never promote a product I do not support.)