Talking to God About That One Temptation You Are Afraid or Embarrassed to Admit Out Loud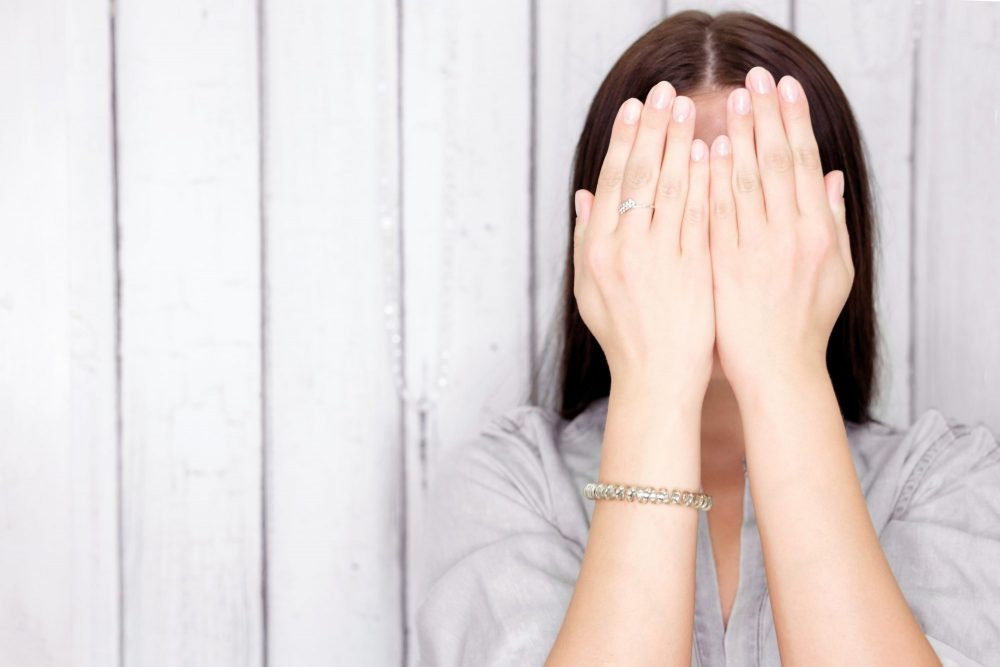 How easy is it for you to talk to God about your temptations? (I'm talking about those temptations and struggles you face that you hesitate telling other people about, let alone God.) We know that God is already aware of our struggles, but many of us still often have great difficulty specifically talking to God about them.
For example, I used to ask God to forgive me when I sinned, but it was more like, "God, please forgive me for that." instead of being able to say, "God, please forgive me for looking at porn again." or "Please forgive me for acting so prideful again."
Part of me was afraid of what would happen if I admitted to continually being tempted by things I knew He hated. Even when I didn't act on the temptation, the shame I felt made it difficult to even say certain words out loud. I was so disappointed in myself, and I didn't even want to think about how God felt about it all.
I will never forget the day I finally admitted my temptations and failures to God out loud. Before then, I was never able to specifically say what I struggled with out loud to Him.
Little by little, when I was finally able to specifically say out loud to God (for example), "I am really struggling with the temptation to look at porn right now. Please help me." This is when I realized He wanted me to talk to Him about the temptations I faced.
Eventually, confessing my temptations like this turned into conversations with Him that drew me in closer to Jesus. The shame I felt started to lessen, and this caused me to go to Him much quicker when I felt tempted the next time (allowing me to resist the temptation earlier).
God isn't disappointed in us for being tempted; instead, He invites us to talk with Him about the situations we find ourselves in.
Do you have a temptation or struggle that you have been afraid or embarrassed to talk to God about? Has shame has kept you from being able to verbalize it out loud to Him?
I received this email from a young woman and asked permission to share it anonymously, because I think it's a powerful example of what it's like to be transparent with God concerning our struggles. No matter what you struggle with, if you apply this to your own situation, I believe this will encourage you…
"About a week ago, I was in a full out spiritual warfare battle with my mind. I don't think it has ever been this strong before. I have this powerful desire to be with women, and I wanted to act on it.
"I totally related to you in your video when you talked about how you struggled w/ talking to God about it. I know I thought God wouldn't understand my feelings or where I'm coming from. I just thought, "Well, God wouldn't understand, so I have no one to talk to about this." I felt like God kept reminding me that I haven't fully surrendered, that I was still holding back that part of my life. And this is something that I still struggle with all the time: giving him certain areas of my life and of myself.
"I remember a few days ago I was just sitting on my bed, and I said, "God, I give You my sexuality." And I feel so much more peace now, because before I was totally trying to control every emotion/feeling I had. 
"So then, just yesterday, I got together with a good friend of mine from church. We were talking about how we were both struggling with understanding that it's OK that we don't have all the answers and that's why He is God and we are not! We were saying just how incredible it is that there's billions of people, yet God is right there, next to each one of us, at all times, in every single moment in our lives.
"This morning, it just really clicked for me because I remembered your video about intimacy and I never really grasped what it meant, and I'm still trying to grasp it more and more now. But it makes so much more sense. He's right there pursuing us at all times. He's pursuing me. I know I have and still do at times, struggle with thinking God is just out somewhere distant. But He's right next to me! I can talk to Him about anything. He wants me to."
---
Have you been able to be transparent with God about the struggles you are facing? I encourage you to talk with Him about those very things that you hesitate even saying out loud. Doing this will start to break down walls of shame, and it will allow you to begin building intimacy with Jesus. You can trust Him with your temptations.
He is pursuing you! God is not disappointed in you for being tempted. He is inviting you today to bring your temptations to Him, instead of dealing with it in shame without Him. He loves you and is not ashamed of you.
He wants you to be transparent with Him, so He can begin to heal your heart and set you free.