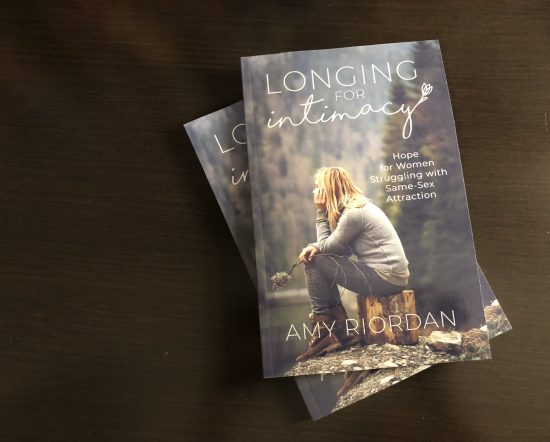 I'm so excited to say that my book is published! I am in awe, reflecting back on all that Jesus has done over the past 10 years. Never in my wildest dreams would I have imagined back then that I would one day write a book about it all.
Longing for Intimacy is now available on Amazon.com and Barnes & Noble online.
Book Description
Longing for Intimacy is the journey of a woman wrestling with same-sex attraction and how she discovered intimacy with Jesus to satisfy the deep longings of her heart.
As she surrendered her sexuality and heart to Jesus, Amy broke free from a pornography addiction, lust, and many layers of shame. She shares many of the challenges she has experienced, along with the freedom, intimacy with Jesus, and healing for her heart she has gained along the way.
Incorporating excerpts from her journal and reflection questions for the reader, this book serves as a practical tool to encourage, challenge, and give hope to women who are wrestling with same-sex attraction and the challenges that can often go along with it.
Amy's candid writing is also a helpful resource for parents, mentors, loved ones, and churches seeking to walk alongside women wrestling with their sexuality in these ways.