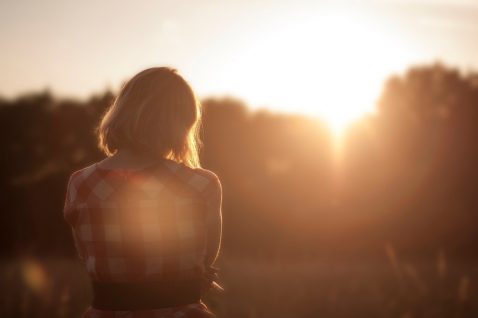 When I used to hear that God could fill the deep ache in my heart, I thought it sounded like a cute little saying that belonged in a picture frame, but it could never be true.
I didn't think God could possibly fill the needs I had, because He is holy…and my desires were anything but holy.
I didn't realize it at the time, but an intimate encounter with God, the One who created intimacy, would one day wipe away the desire I had for the counterfeits that always promised me what they never delivered.
We were created for intimacy with Jesus. This often does not seem to match what we feel like we need, but it is a perfect fit for the ache we carry around inside of us that nothing else can permanently fill. After searching for it practically everywhere else, I finally know the intimacy I was created to have with the One who has the capacity to melt my heart.
Do you know this kind of intimacy with Him? Even if this whole topic is a bit scary or weird for you, ask God to show you what it is all about.
Maybe you feel like the needs you have are too unholy for God to even touch.
That's what I always thought, too, but now I know otherwise. Jesus will meet you right now. He already knows what you are dealing with, and if you knew how He felt about you, you would not wait a second longer. What you are dealing with does not frighten, intimidate or cause Jesus to turn away from you when you look to Him. He is not like other people.
Ask God how to find this with Him, and keep seeking this until you find it. This is the kind of relationship you were created to have. There is nothing else like it.
THIS is what your heart has been searching for.