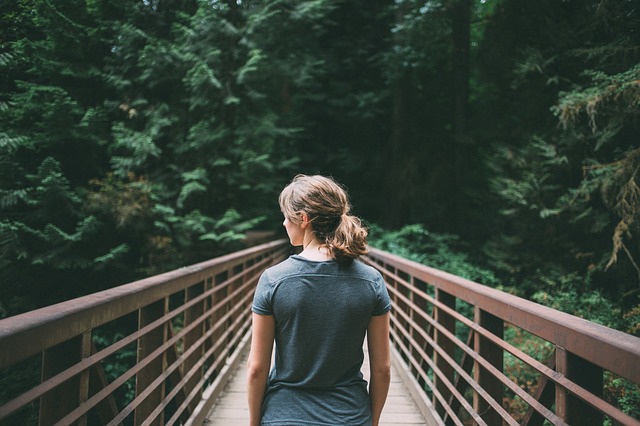 Lately I have been reflecting over the past several years, thinking about the journey I have been on with God. I gave my life to Him in the year 2000, but it has just been in the last several years that a lot of healing (spiritual, physical, and emotional) has taken place in my life. Looking back, I can see some obvious things I would do differently concerning how I went about seeking healing and restoration. There are also many things I learned along the way so far that have helped me so much. Either way you look at it, I am grateful for it all.
I thought I would share in this post some of what I have learned that has been vital in finding freedom and healing. (I learned most of this the hard way!)
1) No matter what you're trying to do (overcome worry, lose weight, battle temptation, overcome depression/anxiety, stop looking at porn, overcome an addiction, control anger, become a better parent, etc.) put your focus on God.
Focus on God, not what you are trying to overcome.
"But seek first the kingdom of God and his righteousness, and all these things will be added to you (Matthew 6:33).
This is something I really started to understand a while ago, but it wasn't until a few years ago that I really started doing it. To be honest, I just didn't know if it would work. I know that sounds horrible, but every time I tried to put all of my focus on God (and not the problem), I felt like I was:
being irresponsible/lazy
living in denial
It took awhile, but when I finally started to truly put my focus on God, I eventually found deeper healing in my life. I'll talk about this one in more detail in my next post.
2) Learn to be guided by the Holy Spirit (first) so you can (then) not fall into sin.
Follow the Holy Spirit so you do not cave into the sinful desires of your flesh. (Not the other way around.)
"But I say, walk and live [habitually] in the [Holy] Spirit [responsive to and controlled and guided by the Spirit]; then you will certainly not gratify the cravings and desires of the flesh (of human nature without God) (Galatians 5:16 AMP).
I was trying really hard not to fall into the traps I used to fall into, in order to walk closer with God. I had this backwards for a very long time. Let me tell you, that is the hard way and does not work very well.
3) If you are dealing with any kind of hidden sin or shame-based stronghold, pray for God to show you someone trustworthy who you can talk to.
"Therefore confess your sins to each other and pray for each other so that you may be healed. The prayer of a righteous person is powerful and effective" (James 5:16).

I benefited so much by speaking with a Christian counselor. She is someone I told everything to. And I mean everything.  This was very difficult for me at times, but incredibly helpful as well. When you deal with sexual strongholds of any kind, it can be very difficult but healing to talk about it with someone. Strongholds hold most of their power in the dark, and sharing your struggle with someone trustworthy can help tremendously.
4) Please do not condemn yourself when you fall or don't do everything perfectly.
"Therefore, there is now no condemnation for those who are in Christ Jesus" (Romans 8:1)

I think many of us know this scripture, but how many of us still condemn ourselves when we don't meet our own standards or the standards of those around us? This has been a huge one for me, because I have unfortunately done a very good job condemning myself over the years.  Satan didn't even need to help. I did a good enough job of it on my own. This is not only harmful and unfruitful, but it will keep you trapped even longer.
Condemnation will never set you free.
There is so much more I could mention concerning what has helped me through the last several years, but these are just a few points that were particularly helpful for me.