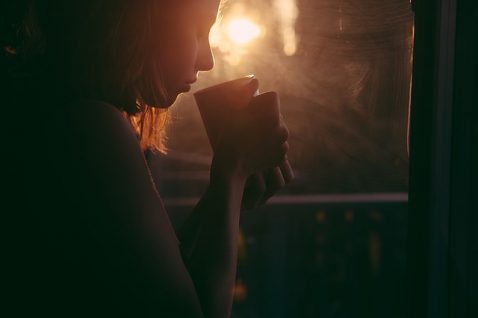 I once thought I was the only Christian woman who struggled with same-sex attraction, until a woman I knew told me that she was experiencing the same thing.
She had no idea of my struggle.
She was battling temptations and asked me to pray for her one day. That's when I first realized I was not alone. (It would be years before I told her how much her confession actually helped me.) She had no idea at the time how vital it was for me to hear what she shared with me. I had been dealing with so much shame and isolation, and I did not know how to tell anyone.
For the first time ever, I knew I wasn't alone.
One of the major lies that satan tells us is that we're alone in our struggles.
You are not alone in your struggle, either!
We don't have to live our entire lives in bondage, though. My life has been radically changed in this area, and I am living proof that people can be delivered from the strongholds in their lives.
Does this mean I am never attracted to women anymore? No, but it's incredibly different now. The "power" it once had over me is not there. The biggest difference is that I don't feel like my identity is being attacked anymore, so temptations are much easier to put aside. In my own situation, God started to show me that my deep longing to be with another woman had a lot to do with a need for intimacy.
We all need intimacy. We are created for it!
So the answer was not starving myself of intimacy, but learning how to find it with Him.
This was not an experience of waking up one day to find that my attractions to women had disappeared (Oh, how I prayed for that!). It has been an incredible process of handing my desires over to Jesus, and surrendering the longings of my heart over to Him again and again. He has fulfilled the longings of my heart in so many incredible ways since then, and much of it has come in ways that I was never expecting.
This definitely gave new meaning to Psalm 37:4 for me:
"Delight yourself in the LORD, and he will give you the desires of your heart."
When I started learning how to let Jesus fulfill the longings I had, I started to find intimacy with Him. I started to delight in Him. He did give me the desires of my heart, but it was not at all in the way that I had expected. The ways I had tried to set myself free only brought me more bondage, but He fulfilled the desires of my heart and set me free in a completely different way. Only Jesus could do that!
If this is something you struggle with, you are not alone! Here is part of my testimony that I shared one night that explains much of my story, along with the hope and transformation I have found in Jesus: