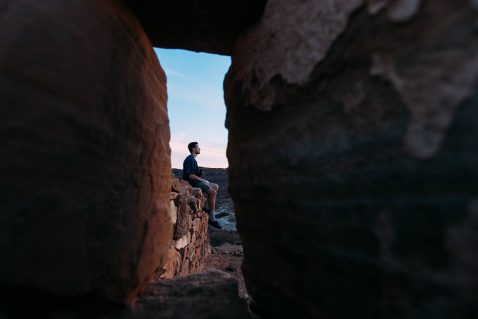 Are you still attracted to the same gender, despite all of your efforts not to be? If so, this post is for you…
It is not your responsibility to change your attractions. That's why all of your efforts have not worked. God does NOT look at you in disgust because you cannot seem to turn off the attractions you have towards women.
God loves you so very much, and He wants you to run to Him. He is your place of safety, and you need to know He is not disgusted by you. You need to know this to wholeheartedly give your heart and life to Him. Shame will tell you that you are not good enough for Him, and that is a lie. It will make you hide from the very One who can save you and make you (and the rest of us) whole.
Yes, you need to do your best to live right before Him, but God is not waiting for you to change your attractions before you are acceptable to Him. (Just like He does not expect ANY of us to change ourselves before we are acceptable to Him.) He also knows you will not do this perfectly. You are acceptable to Him through a relationship with Jesus, not by changing your attractions.
Don't let what you haven't been able to change keep you from Him one more day. He loves you and understands what you need more than anyone else does. Give your heart to Him in a deeper way, and I believe you will begin to find the peace you have been looking for. Know that when you come to Him with a vulnerable heart, He will not scorn you. Instead, He will show you the kind of love you have always wanted but have been unable to find. ❤