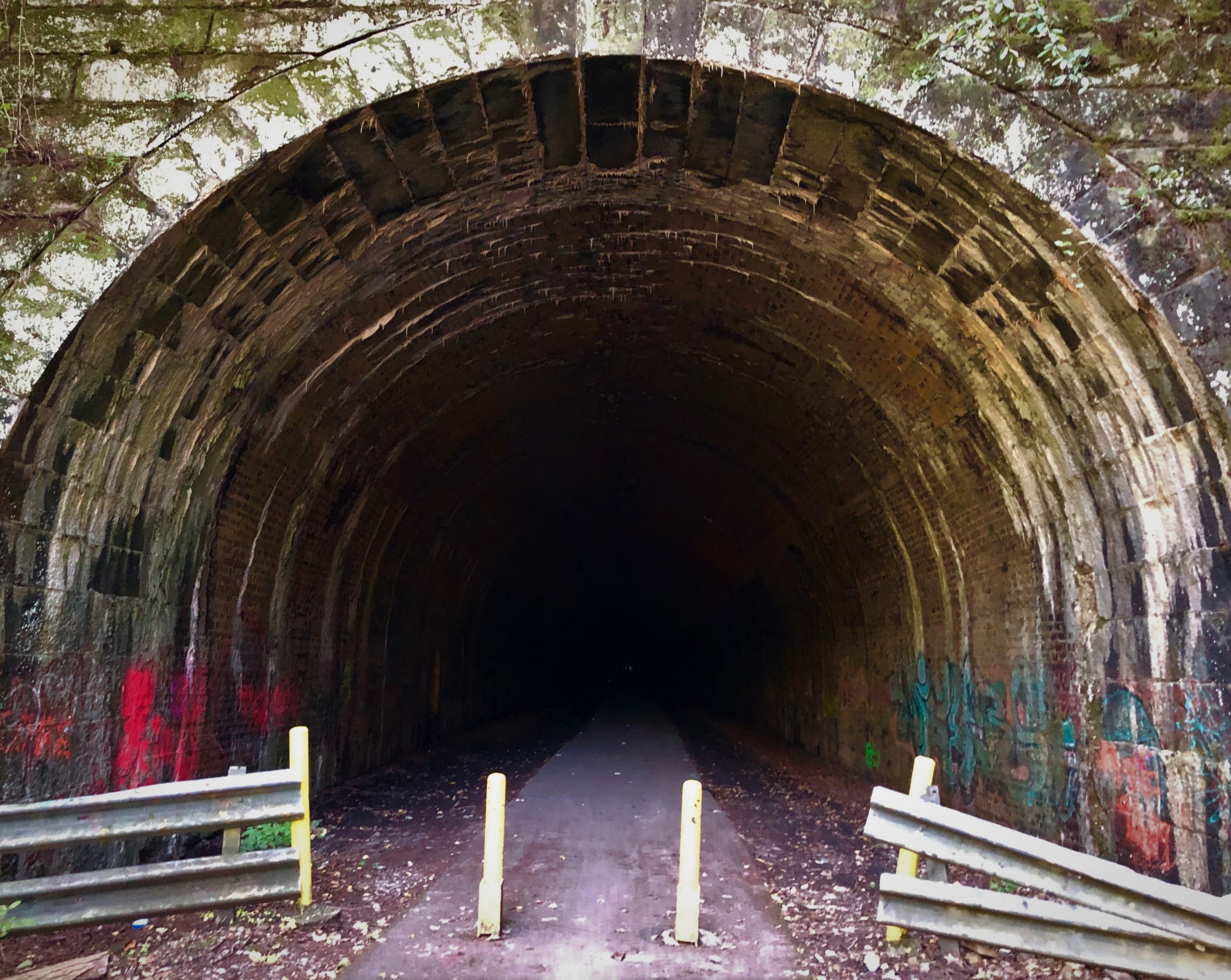 Over the past few months, I have felt like the Holy Spirit has been showing me that I am going to be walking through a time of learning to trust Jesus more. In my mind, I see a picture of a tunnel. In this tunnel, I can see Jesus' hand reaching out to grab ahold of mine.
This tunnel looks so dark, and I know the Holy Spirit is showing me what I will need to walk through. He hasn't shown me this to scare me. This looks to me like a father or trusted adult walking with a child, and he grabs ahold of her hand saying:
"There's a dark area coming up ahead. Hold my hand while we walk through it to the other side. At times you may not be able to see where you are going, but don't worry. I will not let go of you, and you will be safe. I know where we are going."
The Holy Spirit has been reminding me and encouraging me that Jesus is already in that tunnel waiting to walk me through it. This is not something I can (or am expected to) do alone.
"I know the LORD is always with me. I will not be shaken, for He is right beside me" Psalm 16:8
I have been through a few dark tunnels with Jesus, so to speak, and I have shared those with you. I now walk in deeper trust and intimacy with Him regarding my sexuality, and I am also now on the other side of some strongholds that I once thought might take me out.
There are other, unrelated parts of my life where I have needed to step out and trust Him, as well, but I have not been quite sure how to do that. I have been afraid to, honestly.
A couple of days after I started seeing the picture of a tunnel in my mind, a friend told me about a place about an hour from my home where there is an old train tunnel that people can walk through. She had no idea that I had been thinking about tunnels and what I believed Holy Spirit was starting to show me.
I was so excited to see it! I talked my husband into going up there with me. We drove for quite a while, and I didn't think we were going to find it. My GPS kept trying to re-route us down a private road.
We stopped and asked for directions, discovering that there were at least 3 different places nearby that we could go to access an old train tunnel. We had apparently already passed the one I was looking for, but there was another one just a mile or so down the road.
We drove forever in what seemed like the middle of nowhere. At one point, Kevin turned the car around, and we unexpectedly saw the entrance to the tunnel right there. We found it.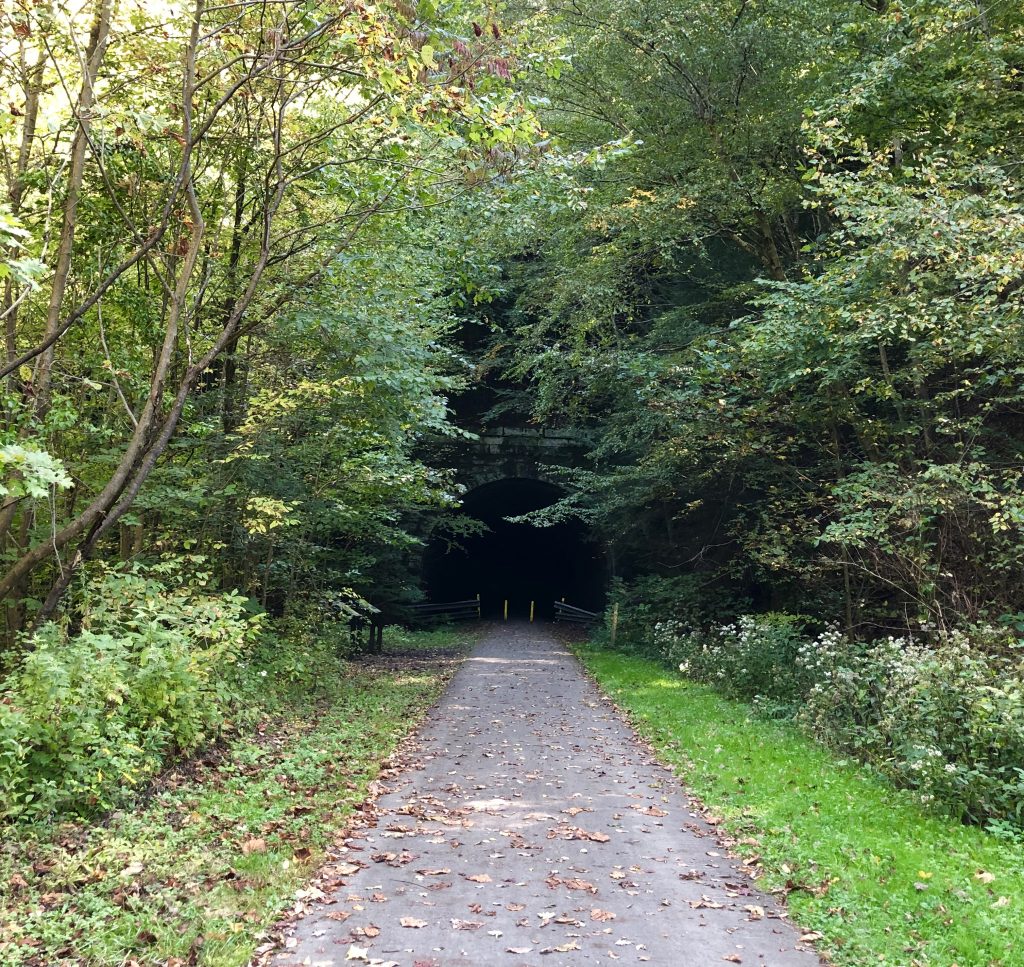 We got out of the car, and we could feel the temperature drop before we even walked in. It felt like the cold air from inside was almost reaching out to us.
As we walked into the tunnel, I was shocked at how dark it was. We didn't even think to bring a flashlight with us, but at least we had one on our phones when we needed it.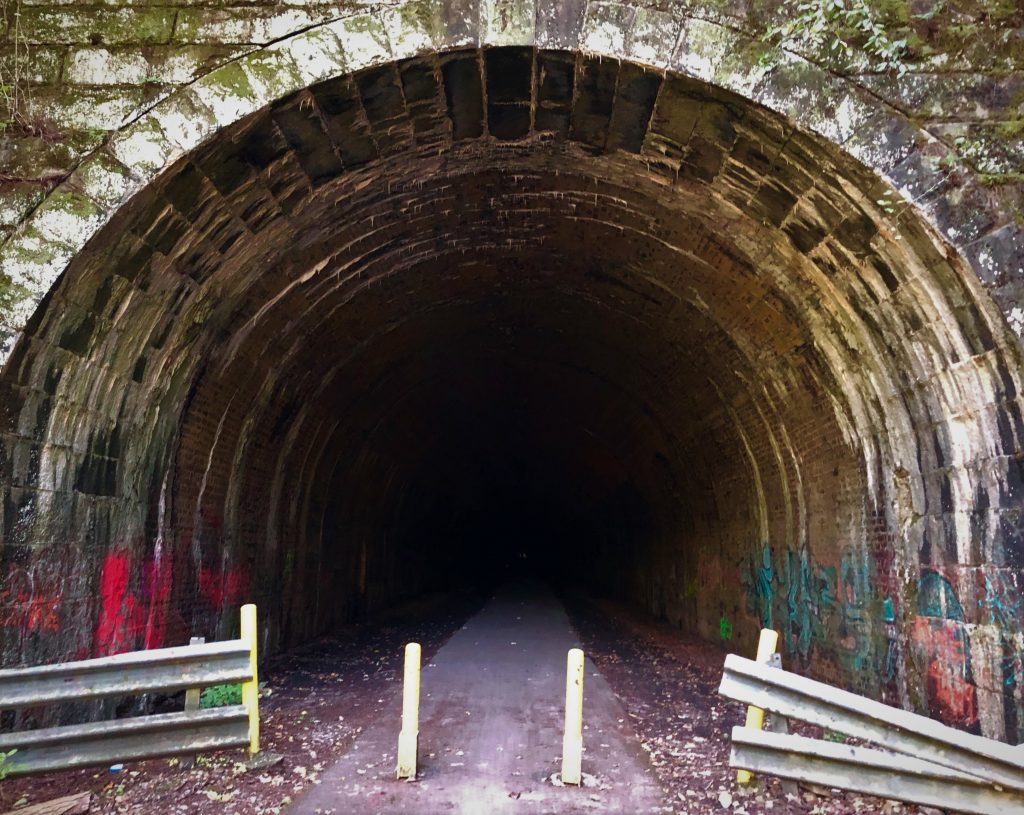 I knew that this was going to be more than just a fascinating experience of walking through a cold, dark tunnel. My entire experience that day was so closely tied to what I know the Holy Spirit has been speaking to me about going through a tunnel with Him.
I will write more about this one day, but walking through that tunnel was an amazing experience. I took so many pictures that I look forward to sharing with you as well.
At one point, with our flashlights off, we could only see a speck of light up ahead. This is so often what it can feel like when we are in a spiritual tunnel in our lives. It can be easy to get lost, wondering if it's too late to somehow turn back. The darkness around us can seem to almost swallow us up as we search for any bit of light up ahead.
I am not entirely sure what I will encounter in this tunnel coming up, but I know I will walk out of it with a much deeper trust in God. I know I will walk out of it with more healing in my heart and body. I know I will walk out of this leaning on Jesus, walking in deeper intimacy with Him.
Are you walking through a dark tunnel, or is there one in front of you?
I hope to write more about this soon, but I want to encourage you to grab ahold of Jesus' hand and bravely walk through whatever tunnel you see up ahead of you. Remember, what your Heavenly Father is saying to you, and to me, as we walk through this:
"There's a dark area coming up ahead. Hold my hand while we walk through it to the other side. At times you may not be able to see where you are going, but don't worry. I will not let go of you, and you will be safe. I know where we are going."
"Fear not, for I am with you; be not dismayed, for I am your God; I will strengthen you, I will help you, I will uphold you with my righteous right hand" Isaiah 41:10