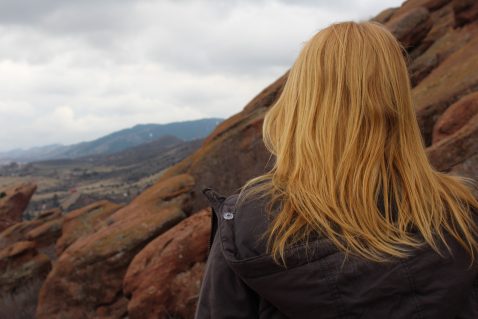 This weekend I spoke at a local church, sharing my testimony concerning same-sex attractions. I always feel vulnerable sharing about this subject, but I do it because I know there are other Christian women who (often secretly) struggle with this.
This is a subject so near to my heart, because I have walked down a long road with it. I felt so much shame for so long, because my attempts to make those attractions go away did not erase what I felt. I thought I had failed not just myself, but God as well. I often felt as though I must not have figured out the "right" prayer, or they would have gone away.
As I developed intimacy with Jesus (gradually letting the walls of shame fall down that I had built up between us) He started to fill many of the longings in my heart that I never thought He could fill. For me, the same-sex attraction started to fade into the background of my life as Jesus filled many of the deep longings of my heart and as God showed me who He created me to be.
In a way I am not sure I will ever fully understand, He was able to take many of the sexual desires I had and fill them in a completely different way.
If you struggle in this way, please know that God loves you, and you are not alone. I know how hard you have probably prayed about this. If you have never experienced intimacy with Jesus, you need to! Ask Jesus to reveal Himself to you in this way, and He will (it's a process). Allow yourself to become vulnerable before Him, because He is the One who is trustworthy of holding your heart.
If this has been a struggle of yours, I would love to pray for you. If you feel comfortable, leave me a comment or contact me here on my blog, and I will be praying for you. ❤