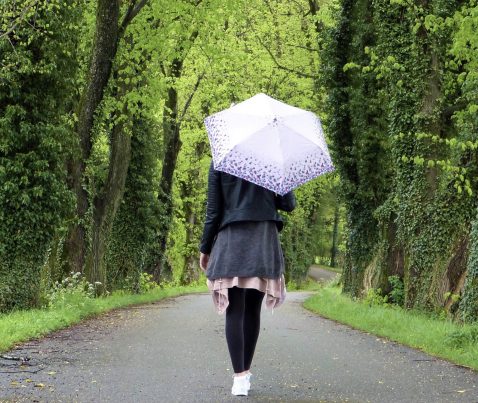 I was looking through my journal this morning and saw something I wrote a few years back when Jesus was healing my heart and setting me free in many ways regarding same-sex attraction and the relationship I was in with another woman many years ago.
If you are wrestling with letting go of a same-sex relationship, you are not alone. I know and understand the grief, pain, and grieving process that can go along with the decision to let go and fully surrender this to Jesus.
One thing I can tell you, though, is that I would not have the intimacy that I have now with Jesus if I wouldn't have let go…and I wouldn't trade what I have with Him now for anything. ❤️
This feels a bit personal to share, but I felt like I was supposed to share it for someone today. This is just one piece of my journey of letting go:
Letting Go
I am choosing to forgive you.
I am choosing to forgive myself.
I think I am now finally able to let go
of all of the things I cannot change.
I am letting go of the dreams
my heart felt that were so real,
yet so destructive and poisonous
to my soul.
I am letting go of the lie
that I can find true intimacy with you.
I idolized you and put you in a place
that you were never meant to fill.
I gave you a power over my life
that you didn't even want.
A power over my life that only
God should have, and for that I am sorry.
My heart is letting go of the hope
of finding true closeness
in a relationship that can
ultimately only bring death.
I am letting go
so God can take His rightful place
in my heart and in my life
so healing can begin
and life can begin to bloom in my heart.
I feel grieved over this
but it's mostly a grief that comes from
trusting in something for so long
that can never come to pass,
for trusting the deception thrown at my heart.
I release all of this to You,
Father God, my Savior, my Redeemer,
The Author of my life and all of my days.
I know that You forgive me and only want
my heart to be healed, whole, happy, and joyful.
My heart is starting to feel again.
It is scary to let go.
But I trust you, Lord.
You are my true Protector,
and I know You are leading me
towards the freedom I've always searched for.
Thank You for never letting me go.
Thank You for never giving up on me.
Thank You for never forgetting about me.
Thank You for showing me the LIFE found in You.
I have released all of this into Your hands
my hands and heart have let go
and I will never turn back.
My eyes are fixed on You.