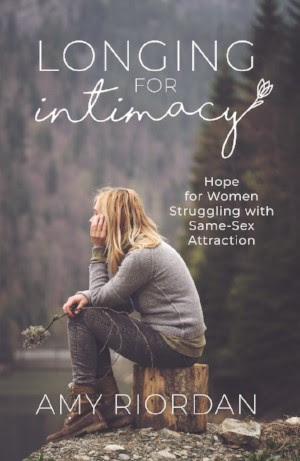 *Registration for this study is currently closed. To be notified of the next time this group is offered, please subscribe to my email newsletter updates.

Who is this group for? This group is for women (18+ years old) who are experiencing unwanted same-sex attraction and have the desire to pursue a deeper relationship with Jesus.
Where? This group will be held in a private Zoom group. I know that probably sounds intimidating, but I promise you it ends up being incredibly rewarding and encouraging to get to know other women from different parts of the world who have stories similar to yours.
What will this group be about?
I will share my story of wrestling with my sexual identity and how I discovered intimacy with Jesus to satisfy the deep longings of my heart.
We will discuss how Jesus heals our hearts and how you can find freedom and healing from lust and other unwanted sexual behaviors. If you are struggling with pornography, we will be talking about this as well.
We will talk about how to find freedom from shame.
We will talk about how to surrender our sexuality to Jesus and learn how to see women in an entirely different way.
We will talk about what freedom looks like, which is a bit different for everyone.
Most of all, this group is about finding your sustenance and fulfillment in Jesus as you build intimacy with Him, (which is everything).
For each session, we will discuss the designated chapters for the evening. There will be time for discussion and prayer, as well.
If this is something you can relate to, I believe this group will be very helpful for you. If you have any questions, please do not hesitate to contact me.