Part 4 – Struggling With Same-Sex Attraction? (Embracing Our True Identity)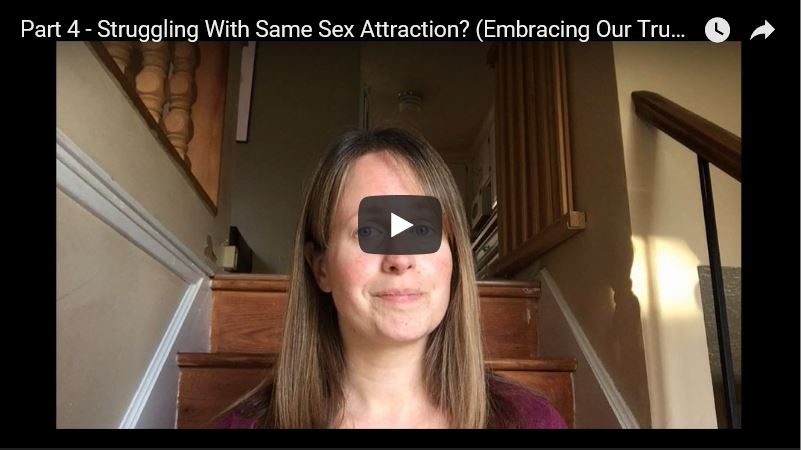 This is the final part to my series on struggling with same sex attraction. Do you struggle with same sex attraction? I wish I could personally meet you and pray with you, but chances are I will never have the opportunity to do so. I have had it on my heart to pray for you, so I did in this video. Please watch this. God has an amazing future planned for you!
I have enjoyed making this series and have so much more to share! I am hoping to make some additional related videos in the future.
You can also view and share this entire series in an album on YouTube here: