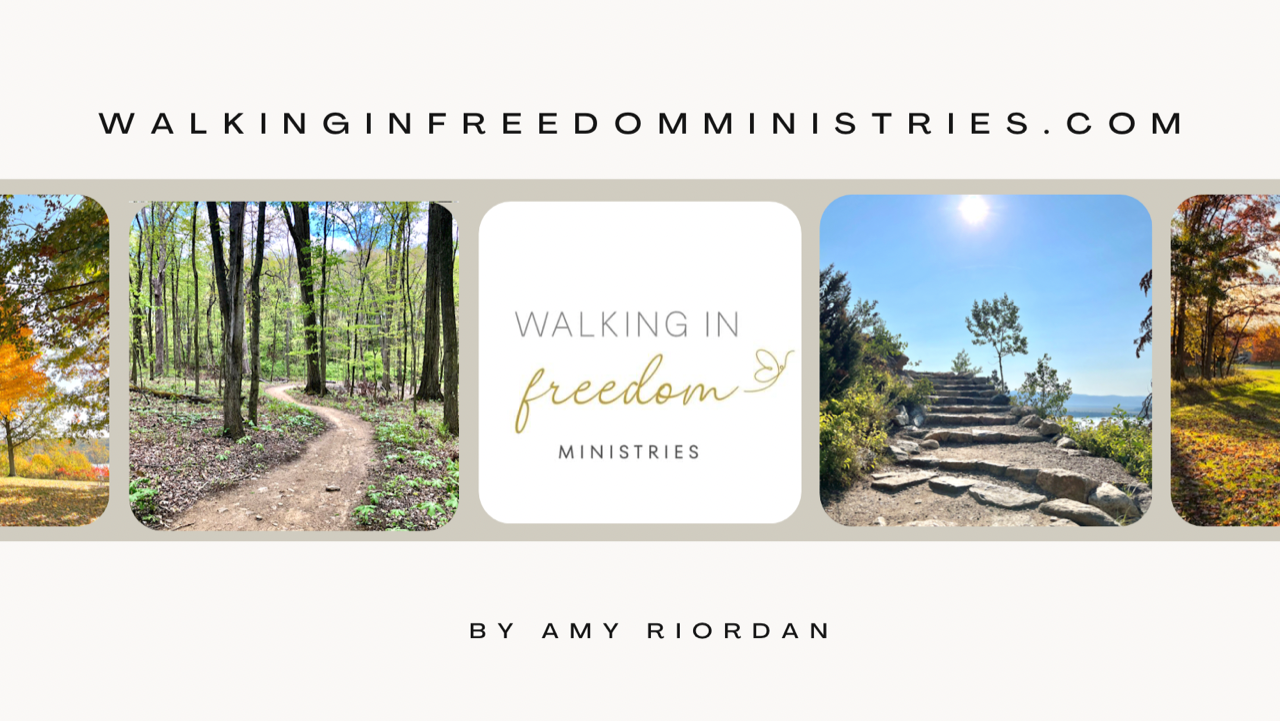 I have an exciting update!
This past year has been such a different one for me. I came to a crossroads several months ago that I knew was coming. I just didn't know what it would look like or which direction I would go when I got there.
As my kids (teenagers) are getting a bit older and as I have also been feeling much better, I have been praying for a long time about what direction to go with this website and/or part-time employment. I didn't know what that might even look like, and it has been an interesting time waiting on God for wisdom and direction.
One day this past July I saw an advertisement on social media about becoming a certified Christian life coach through a ministry I have been familiar with for a long time.
Suddenly, I just knew this was the direction I was supposed to go. I don't know how else to explain it. I had a couple of weeks to figure out how we would pay for the training and work everything out.
If you have ever heard me talk about the conference I went to many years ago where I was set free from many layers of shame, it was led by the co-founder of this ministry.
This shift in direction felt scary but also exciting at the same time. This is me, the person who basically lived on my couch for a few years because I was so sick. I can't tell you (although I will someday!) the surprising mind shift that has needed to take place in my life for me to believe I can do this after being sick for so long. (Years ago, I would have thought nothing of it.) I approached my husband about signing up for the training, and he was on board right away.
Everything quickly started to fall into place for me to do this. I completed the personal training this past November, and it was amazing. It fits me like a glove, and that is not something I say often. It has been so much fun, and I look forward to completing my certification at the end of March.
After talking to my accountant and trying to decide on a name for my future life coaching business, I realized what I really wanted to have was a ministry that serves as an overarching "umbrella" for not just life coaching but also all my writing, speaking, women's groups, etc. (I know some people have multiple websites, but that sounds exhausting to me.
)
I kept landing on one name, and it is a familiar one. I'm excited to share Walking in Freedom Ministries with you!
Those of you who have been familiar with Longing for Intimacy for a few years will probably recognize the new name. (My blog was originally called Walking in Freedom.) This feels a bit like coming full circle. I am so excited to see what God has in store with all of this.
This will also provide me an online space for life coaching, too. I will be coaching in person and also on Zoom. (I can't wait!)
I look forward to sharing more about how we can walk in freedom in our lives as a whole.
All of my future life coaching, speaking, writing, books, groups, and other resources will be under Walking in Freedom Ministries.
I would love your prayers over the next few months as all of this continues to unfold. I start my certification classes the first week in February, and it will be an intense 8 weeks, but I love the material and can't wait.
It will be wonderful to combine this with everything else I have been learning over the past several years while ministering to other women. This is all an answer to prayer, and I am so excited to see where the Lord leads this.