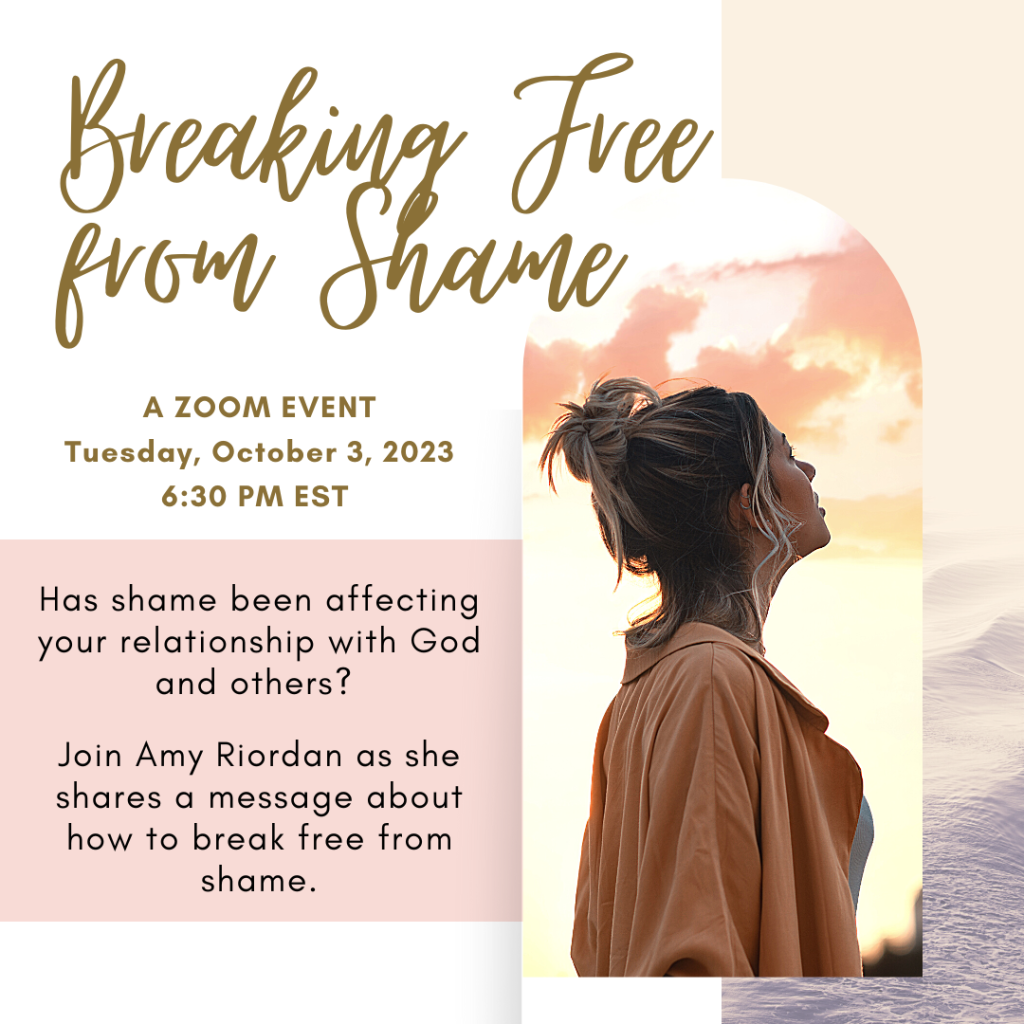 Are you wrestling with shame?
Shame is something I wrestled with for most of my life until the Holy Spirit started showing me just how much it was paralyzing me and hindering my relationship with Him and others. Layer after layer, Jesus started setting me free, and shame started losing its grip on me.
• Do you feel paralyzed or incapable of doing anything?
• Do you beat yourself up for even the slightest mistakes?
• Do you let people treat you terribly because you don't feel you deserve better?
• Do you run from relationships, especially with God?
• Do you struggle with strongholds secretly?
• Do you feel buried in what you have done (or keep doing)?
Shame affects how we see ourselves, it affects our relationships with others, and it can put a wall up between us and God. Thankfully, we can be set free!
Join me on Zoom on Tuesday, October 3, 2023 at 6:30 pm EST as I share a message about how to break free from shame. I will also be praying over the group at the end of the message.