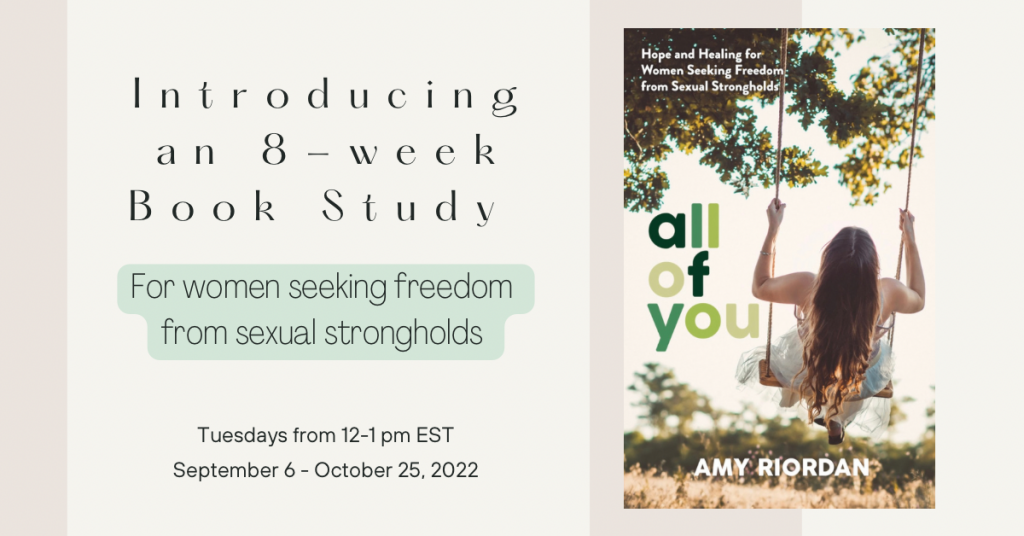 *Registration for this study is currently closed. To be notified of the next time this group is offered, please subscribe to my newsletter.
Ladies, join me in a private Facebook group for an 8-week study based on my book, "All of You: Hope for Women Seeking Healing and Freedom from Sexual Strongholds".
I will be live in the group each Tuesday from 12-1pm EST on September 6 – October 25, 2022. A book is required, which can be purchased here on Amazon (paperback or Kindle). I will post a schedule in the group of which chapters I will be discussing each week. Discussion is welcome! If you are unable to watch the videos when I am live, they will be available for you to watch any time later that week.
*For everyone's safety and privacy, if you have a vague Facebook profile or one that I suspect is not real, I will not be able to add you to the group.
If you have any questions, please do not hesitate to contact me here on my website.